Stuff No-One Told Me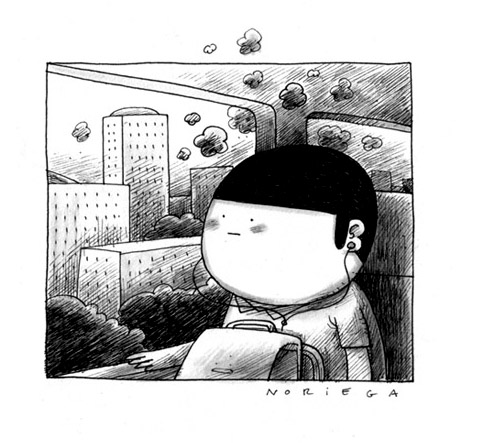 Auf Stuff No-One Told Me veranschaulicht Alex Noriega einige sehr tiefgründige Lebensweisheiten als Zeichnungen mit Punchline. Sehenswert sind besonders die frühen Zeichnungen, von denen ich hier meine Favoriten aufführe.
snotm.com »»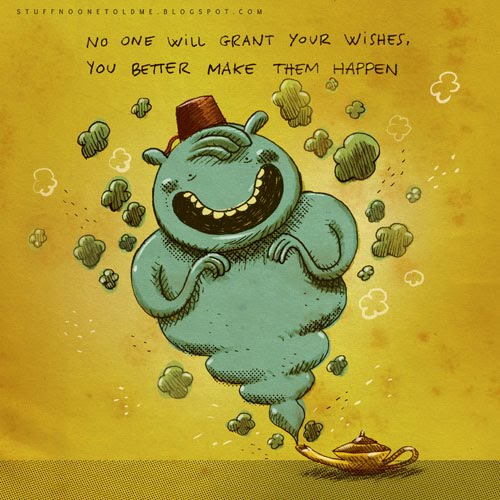 No one will grant your wishes. You better make them happen.
Niemand wird deine Wünsche erfüllen. Du machst sie besser selbst wahr!
snotm.com »»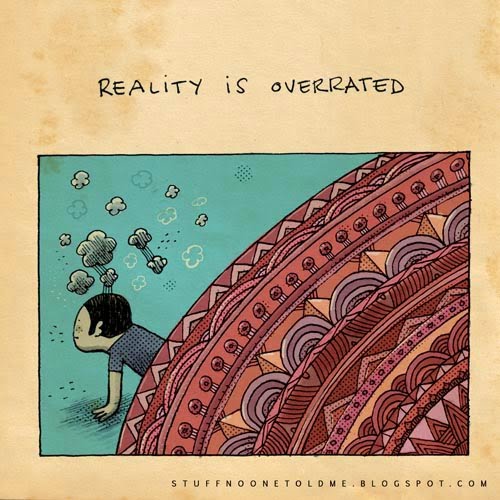 Reality is overrated.
Realität wird überbewertet.
snotm.com »»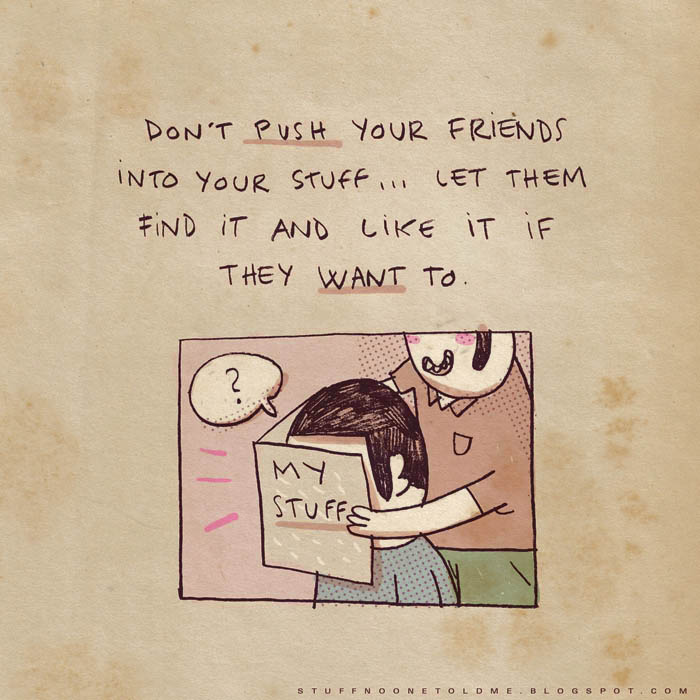 Don't push your friends into your stuff...
Let them find it and like it if they want to.
Zwinge deinen Freunden dein Zeug nicht auf.
Lass es sie finden und mögen, wenn SIE wollen.
snotm.com »»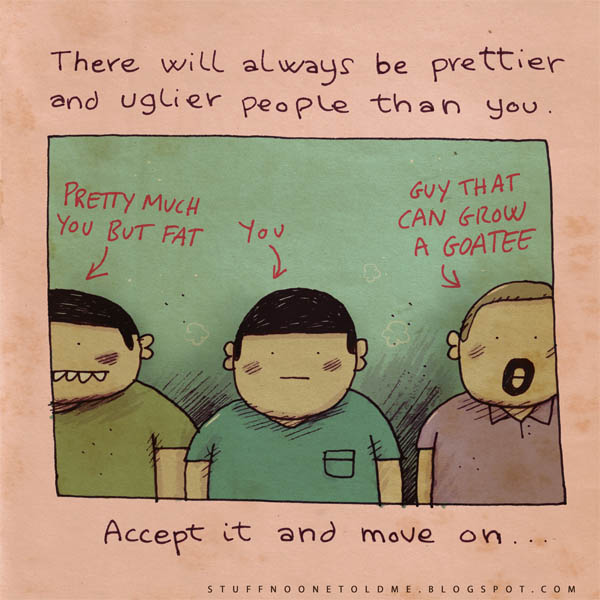 There will always be prettier and uglier people than you.
Accept it and move on.
Es wird immer schönere und hässlichere Leute als dich geben.
Akzeptiere das und mach weiter.
snotm.com »»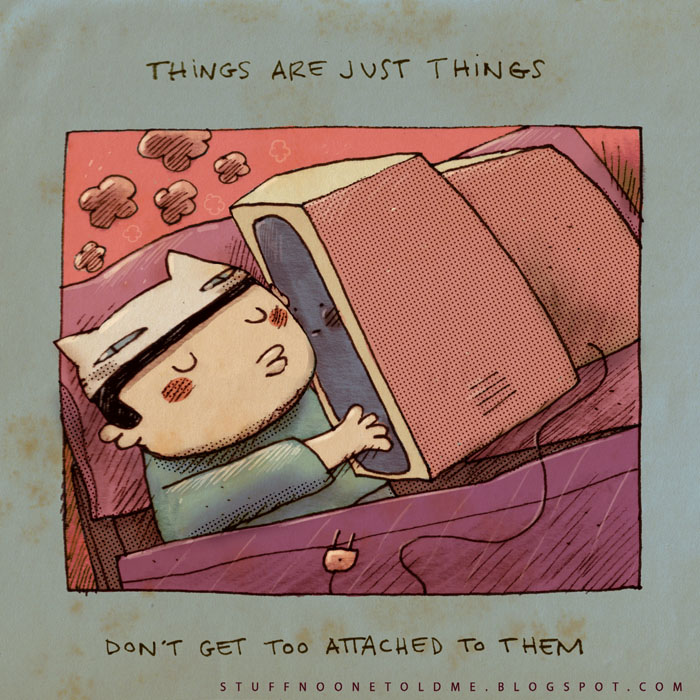 Things are just things.
Don't get too attached to them.
Dinge sind nur Dinge.
Klebe nicht zu sehr an ihnen fest.
snotm.com »»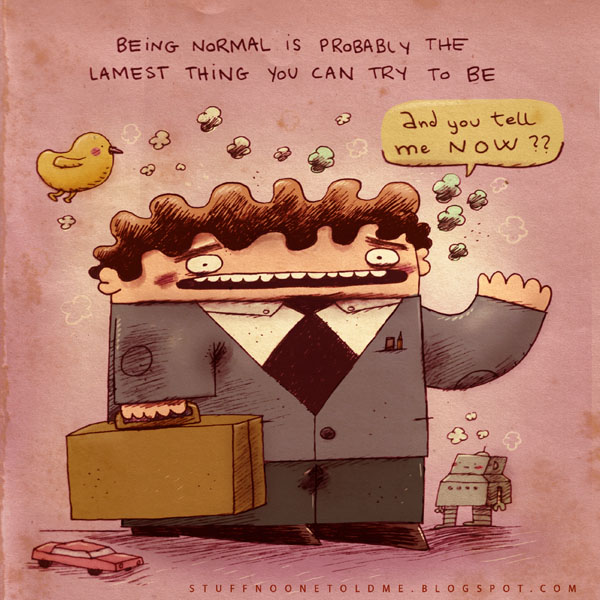 Being normal is probably the lamest thing you can try to be.
Normal sein zu wollen, ist möglicherweise das lahmste, was du sein wollen kannst.
snotm.com »»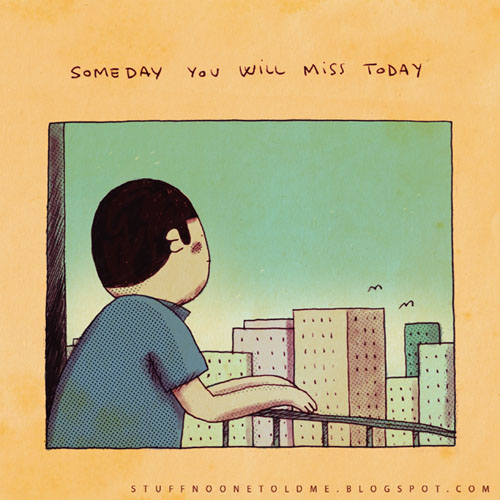 Someday you will miss today.
Eines Tages wirst du Heute vermissen.
snotm.com »»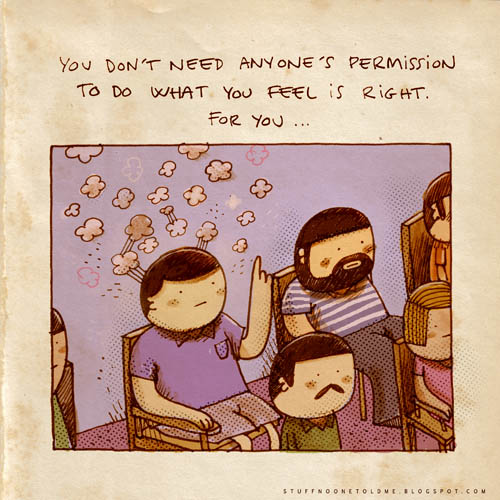 You don't need anyone's permission to do what you feel is right for you.
Du brauchst von niemandem die Erlaubnis, das für dich Richtige zu tun.